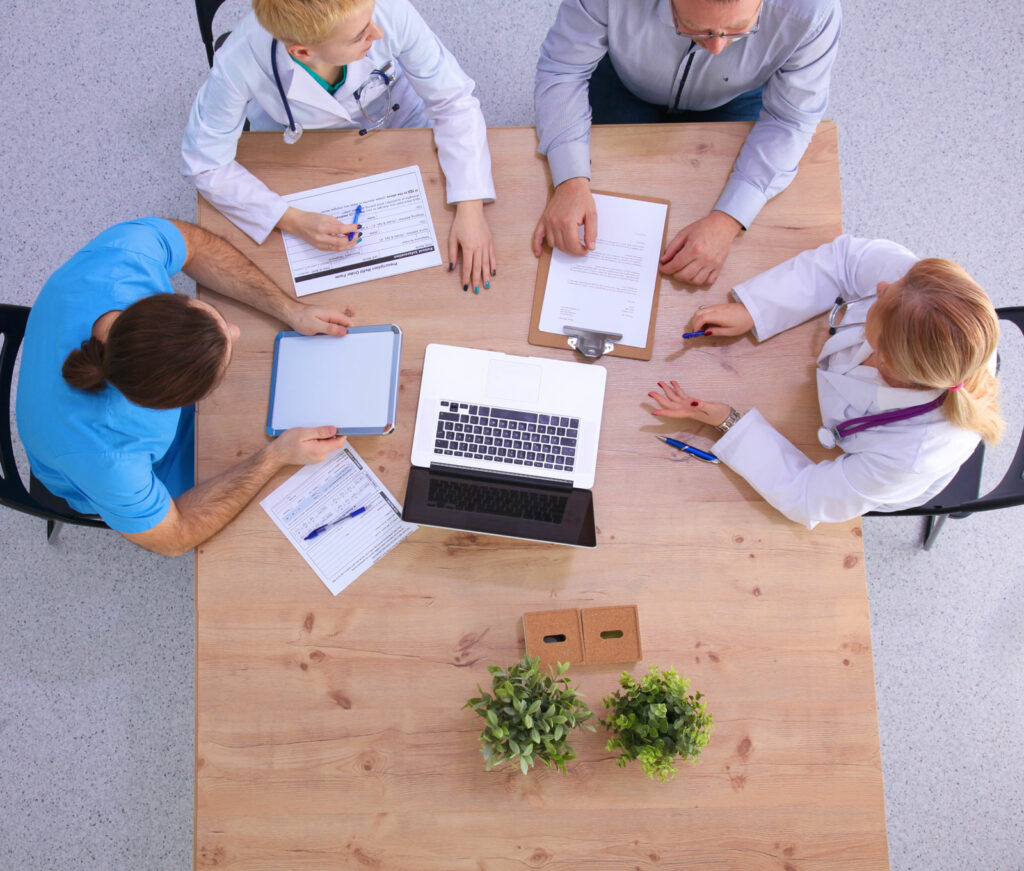 Resellers and innovative e-health technology combined to accelerate leadership position
(Ottawa, ON) – Capital Angel Network and Cliniconex jointly announced that Cliniconex has received its first seed round led by the Capital Angels and Wesley Clover International. As part of the funding, Paul Chiarelli, President of Wesley Clover, and Rob White, Capital Angels, have been appointed to the Cliniconex Board of Directors.
A graduate of the L-Spark accelerator program, Cliniconex is Canada's fastest-growing patient outreach solutions vendor. Cliniconex has established integrations and reseller relationships with the largest electronic medical records (EMR) vendors in Canada, has amassed recurring revenues from over 1,500 physicians and is growing sales 35% per quarter.
Innovative e-health technology
The Cliniconex SaaS platform boosts the productivity of medical clinics by automating patient outreach such as booking notifications, reminders, cancellations, surveys and preventative care reminders. Cliniconex not only reduces the administrative overhead of these tasks but also facilitates better doctor-patient engagement, which can have a positive effect on patient health.
"Healthcare is lagging years behind almost every other sector when it comes to leveraging IT. But recently, we're seeing more openness to innovation in healthcare and investment in Health IT to improve productivity and to better engage with patients," says Anthony Mar, CEO of Cliniconex. "The timing of this funding couldn't be better. It will enable us to bolster product development, accelerate global expansion in sales, and scale ahead of the increasing demand that we're seeing."
Meeting physician and patient demands
The global patient engagement market is estimated to grow at a CAGR of 20% from 2016 to 2019, to reach $13.7 billion by 2019, according to a report from ReportsnReports. Traditional healthcare compensation has been on quantity more than quality and, with the transition to the latter, it is forcing healthcare providers and payers to increasingly leverage patient engagement solutions.
Cliniconex is ramping up to meet this growing need. "We're looking for software engineers, product testers, customer success and sales talent," says Anthony. "I'm really excited to be growing the team here in my hometown, Ottawa."
"The Ottawa capital region is a great place for startups," said Jennifer Francis, Chair, Capital Angel Network. "With thousands of high-tech companies right here, a rich talent pool and a supportive ecosystem, it has all the elements to build a business. Not to mention, a pretty awesome quality of life."
"Anthony and his team have done a very good job in developing and bringing this innovative technology to the healthcare market," said Terry Matthews, Chairman of Wesley Clover International. "We are pleased to have added Cliniconex to our portfolio, and look for continued growth and good news from the company moving forward."
About Cliniconex:
As an innovator in the e-health space, Cliniconex provides software as a service (SaaS) solutions that act as a catalyst to help medical clinics provide better outcomes for their patients.   Cliniconex solutions provide a holistic cycle of outreach that starts when an appointment is booked and continues well after the patient leaves the clinic. The solution not only reduces costs for clinics but is as a valuable solution to help the clinical staff determine which patients need specialized follow up. To learn more visit www.cliniconex.com or follow us on Twitter @cliniconex.
About Capital Angel Network:
One of Canada's Top Five Angel groups, the Capital Angel Network is a non-profit, membership-based organization of accredited investors seeking investment and mentorship opportunities in dynamic, early-stage companies. CAN provides a supportive network in the National Capital angel community, developing best practices for due diligence, investing and on-going mentoring. Generous sponsors of CAN include Gowling WLG, RBC and Welch LLP. Since 2009, CAN has stimulated growth and investment in the area by facilitating funding of over $25M into 50+ companies through direct investments, follow-on investments, and syndication with other Angel groups in Canada and the U.S. To learn more visit www.capitalangels.ca. Follow us on Twitter @CapitalAngels.
About Wesley Clover International:
Chaired by serial technology entrepreneur Terry Matthews, Wesley Clover International (wesleyclover.com) has an enviable track record as a global investment management and holding company, with interests in Information and Communications Technologies (ICT) including next-generation Cloud and SaaS applications, fixed/mobile communications, security, customer engagement, analytics and more. The company is active in established and emerging markets, with offices in the U.S. and Canada, the U.K., France, Turkey, Dubai, Mexico, Singapore, Jakarta and China.
For more information, please contact Chad Holliday at chris.sisto@cliniconex.com or Jane Baird at jane@capitalangels.ca.