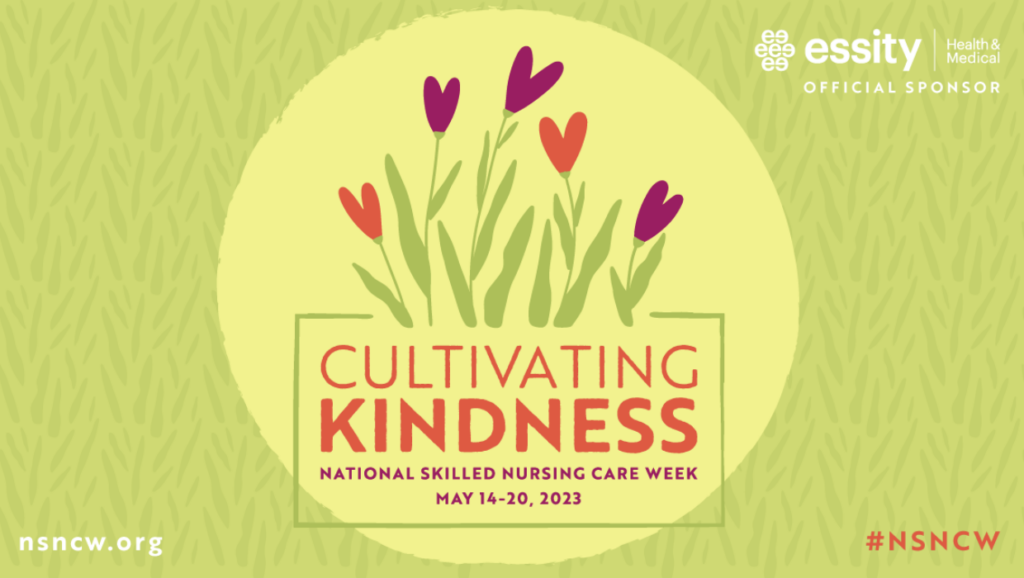 The annual week-long celebration honouring skilled nursing care centers, 2023 National Skilled Nursing Care Week (NSNCW) has officially started on Sunday, May 14. The celebratory week, founded by the American Health Care Association (AHCA) in 1967, recognizes the hard dedication of skilled nurses who provide crucial 24/7 nursing care to seniors and people with disabilities.
This year's theme, "Cultivating Kindness," speaks to the kindness spread throughout skilled nursing care centers. Supposedly small gestures of kindness can make a great difference to those who work and live in skilled nursing care centers.
What do skilled nurses do?
Nurses are the backbone of healthcare and care facilities. Skilled nurses are licensed healthcare professionals, who not only provide excellent medical care but also:
Assistance with activities of daily living (ADLs) (e.g., bathing, eating, toileting, or grooming)
End-of-life care
Treatment planning
Caregiver assistance
Documentation and record keeping
Emotional support
Nurses provide care to patients on a personal level, creating the ever-important positive nurse/ and patient bond.
What do skilled nurses facilities do?
Skilled nursing care centers, also known as long-term care homes, are residential healthcare facilities that provide personalized care for individuals with chronic illness, disabilities, or those recovering from surgery or hospitalization.
Some key services provided at skilled nursing care centers include:
Medical services (e.g., administering medications or dressing wounds)
Rehabilitation services
Nutritional services
Social and recreational activities
Specialized support services (e.g., dietary assistance or psychological counselling)
Health monitoring and supervision
In a bustling place like a skilled nursing facility care center, where a multitude of critical activities happen all at once, kindness and cooperation are essential.
"Cultivating Kindness": the mighty gesture
Kindness serves many benefits to the giver and the recipient, beyond simply making us feel good and creating a positive environment. When one performs acts of kindness, it can help them focus on the good, alleviate anxiety and depression, and improve self-esteem and feelings of well-being. For the recipient, acts of kindness can reduce isolation and nurture a sense of belonging, increase self-esteem and happiness, while reducing stress.
Kindness is important in all places, but possibly greatest of all, in a senior care home , where vulnerable members of our community are. Practicing kindness can strengthen the community by creating positive relationships, empathy, understanding, unity, gratitude, and patience. Nurses and residents can feel personal fulfillment, purpose, and a sense of meaning in life by working and living in an environment where kindness is prevalent.
Kindness works like a ripple effect, meaning a little can go a long way. You can spread kindness in your community by trying the following:
Remembering to say hello to others
Contacting someone you haven't seen in a while
Offering to lend a hand
Paying a compliment
Expressing gratitude by saying thank you
Keeping communal spaces clean
Celebrating a peer's accomplishment
Giving an unexpected gift
And simplest of all, smiling!
Let's take this opportunity to show some appreciation and gratitude to our skilled nurses during National Skilled Nursing Care Week by practicing acts of kindness!