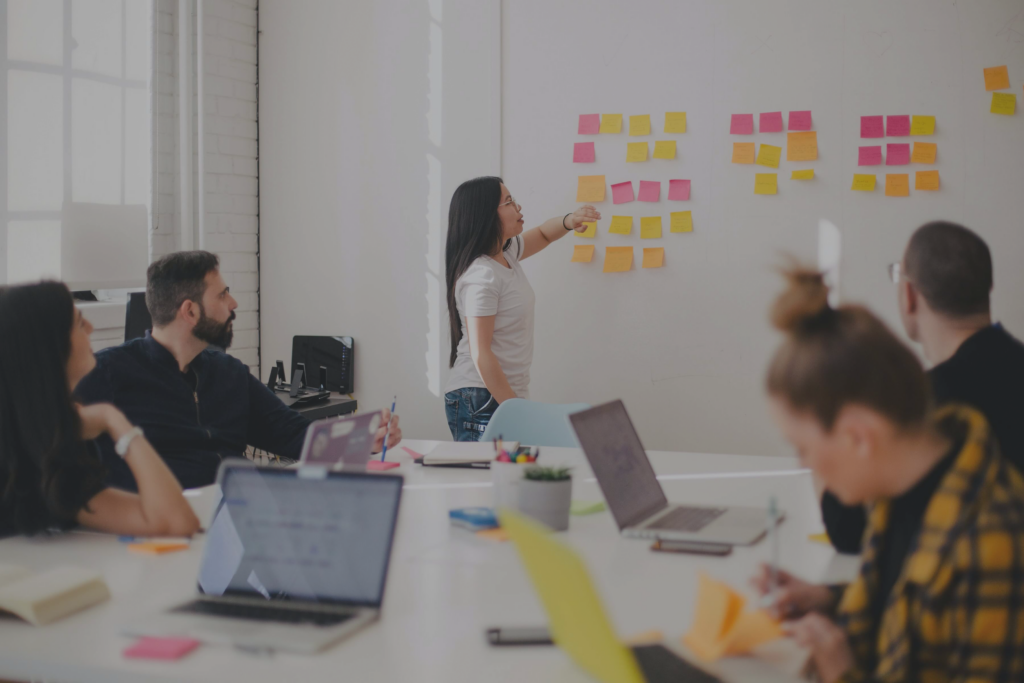 For almost every facet of the healthcare industry, the benefits of adopting digital technologies are almost too numerous to count. From improving access, safety, quality and quantity of information shared; digitalization can help move the healthcare system from reactive to proactive.
However, it is not the tools, but rather the organizations and the people within them, that must really create the change.
So how does an organization go about creating meaningful change to help stakeholders such as patients, residents, families and staff? By building consensus that change will be meaningful and beneficial to all. Or, more simply, by building a business case.
Technology adoption: where to start?
The Organisation for Economic Co-operation and Development (OECD) recently released a report highlighting that the failure to leverage digital technologies to deliver the right information and knowledge at the right time is a significant missed opportunity to improve care.
Identifying this need is of course the first step. But what are all the other needs and gaps to consider when looking to implement new technology? What are the basic tenets of a best-in-class solution that can benefit multiple stakeholder groups? It is:
Interoperable (usually with your EHR/EMR)
Automated
Adaptable to the speed and scale of your organization
Compliant with regulators while maintaining your reputation
Simple to implement and easy to onboard
These are all great buzzwords, but what does this look like in practicality? It means moving from:
Paper to paperless: Digital records mitigate the risk of losing resident data and improve access to data anytime, anywhere.
Manual to automation: The key benefit of automation is time savings. If every staff member gains just one extra hour per day through automation, that extra hour can be used to improve care for residents. Automation also reduces the chance of human errors and ensures consistency and compliance through adherence to processes.
Static to digital feedback: The real value of digitizing feedback is the ability to get real-time insights from residents and staff members at the frequency, speed, and scale technology can provide. This enables organizations to use data to make proactive decisions about the future of their businesses and not reactionary ones.
Creating long-term adoption through collaboration
Introducing a new system or tool into an organization only to see it fail is not only disheartening to those who championed its purchase – it's a waste of time and money.
Often, the lack of adoption has nothing to do with the technology itself, it has to do with change management. So how do you get your team on board? Make sure each stakeholder group benefits and understands those benefits. For a senior care organization, this may look like:
Residents and Families
Increased trust
Proactive information sharing to reduce stress and anxiety in emergencies
Families are empowered to be active within the care community, becoming public champions
Staff
Streamlining workflows so work is completed more easily and accurately
Removing roadblocks to enable staff to focus on resident care, creating a more enjoyable and rewarding work environment
Attracting and retaining top talent by highlighting technology use
Senior Care Organizations
Improve brand awareness and reputation
Remain compliant through automated, centralized records
Reduce operational expenses
Continually communicating with these stakeholder groups is critical for successful technology adoption. They should feel comfortable asking questions about different technologies, features and issues which need resolving. The feedback loop has to be open for your technology adoption strategy to work on all levels.
How to build a business case
Similar to making any other large purchase, a business case needs to be built when purchasing technology.
Clearly define the issue being addressed and the opportunity or goal to be achieved
Identify the top solutions and do a SWOT analysis
Look at the core benefits and determine the monetary equivalent
Determine the cost of investing in the software/service
Find the value of the investment – look at all the factors – financial/time/personnel
Understand the process for implementation and identify the stakeholders needed to drive the change and adoption
While this process may appear linear, it is a continual cycle, which repeats as a greater number of stakeholders get on board with the changes. By doing this iterative process with each stakeholder group before making a purchase decision, not only is the necessary buy-in created more quickly, it makes the eventual adoption of the chosen solution that much easier.
The future of care is digital
While adopting technology is a great step forward, it is only a means to an end. To a future where residents and their families are happier, healthier and more engaged, where staff burnout and turnover are reduced and where provider organizations can serve their entire care community.
This is what digital adoption can lead to. Better care.