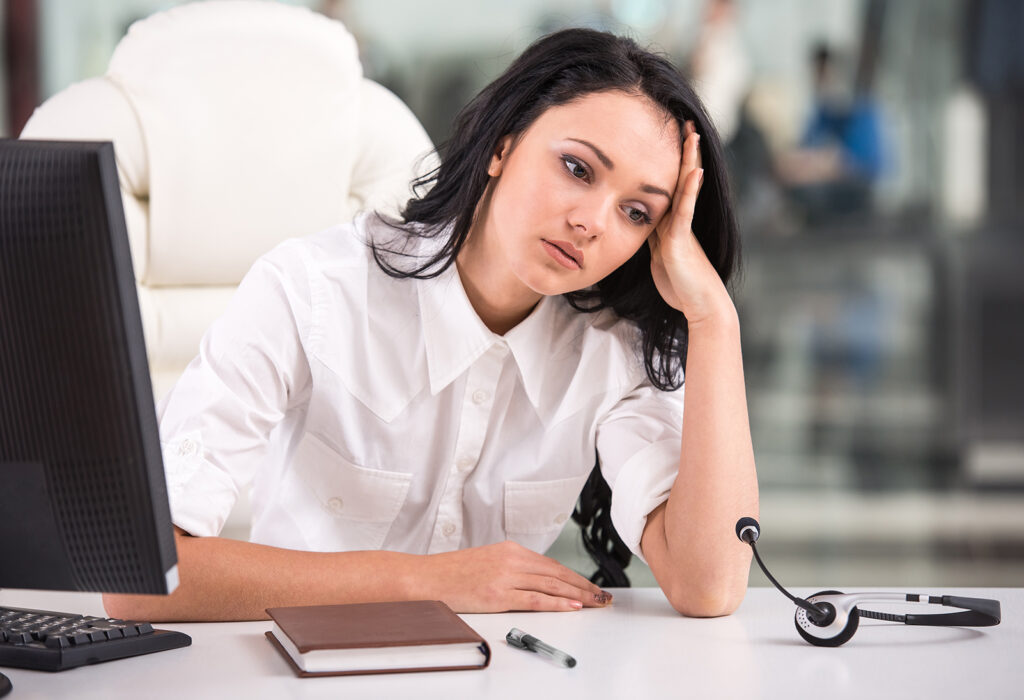 Winter is coming, and many of us head into the busiest and dreariest time of the year, it's important to keep your work limit and mental health in mind.
A survey performed by Statistics Canada showed that 27% of Canadian workers have high to extreme levels of stress, and 1 in 4 say the source is their work.
According to CareerBuilder, employees in the healthcare industry have the highest levels of stress, many dangerously close to burnout. Physicians and Medical Office Administrators (MOAs) are too often burdened with other tasks on top of providing care.
Job burnout is a state of emotional, mental, and physical exhaustion caused by excess and prolonged work-related stress. It occurs when a person feels overwhelmed, emotionally drained, or is unable to meet constant demands.
"Burnout is particularly relevant for people whom their work is very meaningful," states Acadia University professor, Michael Lieter, such as the healthcare workers whose main priority is caring for patients. Due to the overwhelming amount of work, office staff is left frustrated and exhausted; "eventually that pressure and anxiety builds and builds, and it results in a burnout".
That being said, the Government of Canada notes that "proactive employers recognize it's important to address [burnout and] brownout before it becomes a crisis. Look out for your employees…addressing [burnouts and] brownouts and preventing them go together". It's critical that employers are proactive and aware of their employees' health and take the necessary steps to reduce and prevent stressful environments.
Here are some of the best ways to reduce stress, improve productivity, and most importantly, minimize the chances of burnout in employees:
1. Take time to yourself
A job that interacts with many people is emotionally consuming. Personal development coach Nova Browning Rutherford notes the importance of taking a moment to yourself a few times a day can reduce stress. When necessary, taking time off work, exercising, or engaging in fun activities can minimize work-related stress and make work more enjoyable. Browning also explains that patients are more impacted by engaged and caring employees versus employees who are unfocused and distracted. By "taking 5" you can reduce your own stress and engage with patients more effectively.
2. Plants and other office/desk accessories
Plants and décor are a fun and welcoming way to improve the atmosphere in a clinic. The Nursey & Garden Industry of Australia observed that plants can decrease negative feelings and stress up to 60% while improving productivity in the workplace. A great way to boost positivity, not to mention a better-looking office and cleaner air!
3. Eliminate and reduce unnecessary tasks
Every job has unenjoyable aspects, but one of the biggest sources of job burnout is having to constantly perform tasks that do not suit a person's particular skill set or interest. Don't waste your employee's talents on unnecessary work- use their unique skills for higher value activities. Studies show that boring and uninteresting tasks carry enough stress to make employees feel uncomfortable in their space; boredom can be just as dangerous as overworking
4.Effectively use technology to assist you in your daily work
With the ever-growing demand for technology, there are many different systems and apps that help workplaces organize, make work easier, and focus on what's really important. Minimize stress by implementing a solution to help employees complete their job efficiently. The best part? You can find solutions that adapt to your workflow and require little to no training.
There are many different strategies that can be used to help reduce the risk of employee job burnout. Find a solution that fits your clinic's needs and helps staff reduce their chances of burnout.
Read more about Cliniconex's automated patient engagement solution here, to help reduce unnecessary stress in your clinic.