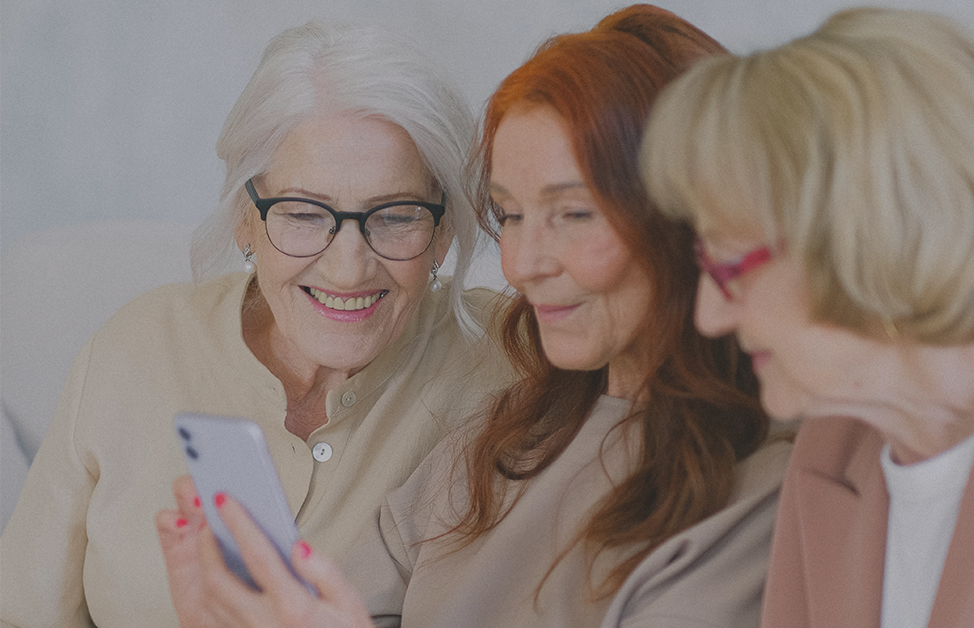 Whether you are new to Automated Care Messaging or are already messaging like a pro, here are a few tips, tricks and use cases to help you use new features such as direct messaging and consent management.
Direct messaging: 1:1 conversations
Change in plans?
Each resident has a lot going on in their life, and any one of those things could change or shift at a moment's notice. Direct messaging allows you to send messages about any number of personal issues to resident family members. Scenarios include:
Changes to diet or medications
Modifications to care plans
New exercise or activity routines
Incidents without injury
Schedule Events
If your facility doesn't use Resident Event Calendar and is conducting manual outreach for both on and off-site appointments, care plan reviews etc., Direct Messaging enables users to send appointment reminders by targeting rooms numbers of specific contacts. You can also use this feature to communicate and coordinate group activities for residents who are not co-located in the room or floor.
Managing consent
There are many occasions when sharing personal information (health-related otherwise) is necessary. Ensuring the correct permissions have been given is essential to respecting privacy and trust.
Automated Care Messaging assumes that any communications being sent to one resident requires consent. A best practice to make sure consent can be managed appropriately? Have more than one user with Organizational Admin privileges. As this is the only role that can manage consent, having more than Org Admin ensures that changes can be made – even if someone is on vacation!
Filter by resident status
Life in a senior care facility is always changing. And those changes often come with information, updates and documents that need to be communicated.
Whether it's welcoming a new resident and their family with a pre-move-in welcome packet and schedule of move-in day, letting current residents in a bridge group know their usual game room has been moved or checking in on a discharged patient to see how a surgery recovery is going, the ability to filter by resident status opens up a number of messaging possibilities.
Each resident is unique. From their status, move-in date, discharge date and reason, and payer type, to whether they are an inpatient or outpatient, Automated Care Messaging can match each unique recipient along with the necessary information you need to send to them.
Top tips and tricks for crafting messages
Now that you know how you can use direct messaging in a senior care setting, lets us share some of the best practices you can use to optimize your patient engagement:
1. Keep It Short
We all get a lot of notifications these days. Putting the pertinent information at the top of your message ensures it is received. Any good wishes or non-essential updates should be saved for the end.
Additionally, you only need to type the main content into your message as the boilerplate intro (This is a message from Valleyfield Continuing Care…) and the Call To Action at the end (press 1) is automatically included in any message you send.
2. Know Your Medium
While ACM has a 5,000-character maximum, it is not recommended you use that many characters for voice and text messages. Why? That means a very long voicemail, or five to six text messages to get your message across. If you are sending major updates (like government mandates) frequently, these are best read in an e-mail. Ask resident family contacts to contact you to provide their email for better information delivery.
3. Know Your Audience
It's likely you are sending out messages of various tones and subjects these days. To help guide your choice of words, think of what you would want to know if you were receiving this information about your loved one. What information is the most important? What words would reassure you? What types of follow-up questions might you have for a care team?
By taking a moment to put yourself in your audience's shoes you are more likely to think of important clarifications and details or to pre-empt predictable questions. Tell them WHAT is changing and HOW it impacts their loved ones.
4. Plain And Simple
Cliniconex only supports plain text. If you are copying and pasting information (such as new government regulations), right-click the content and select "paste as text". If that option is not available to you, open the Notepad tool on your desktop and paste the information. Your content is now in plain text and you can copy and paste this into the Cliniconex ACM app.
Plain text also means you cannot use pictures or emojis
(they don't translate well for those receiving voice notifications!).
5. Test, Test, Test
Once you have composed your message, send yourself a TEST message first. Reading or listening to the voice message lets you know if it's too long, and can also catch spelling errors or odd line breaks you may have missed. Sending a test also allows you to read or hear the boilerplate introduction, your message content and the Call To Action as the one complete message your contacts will receive.