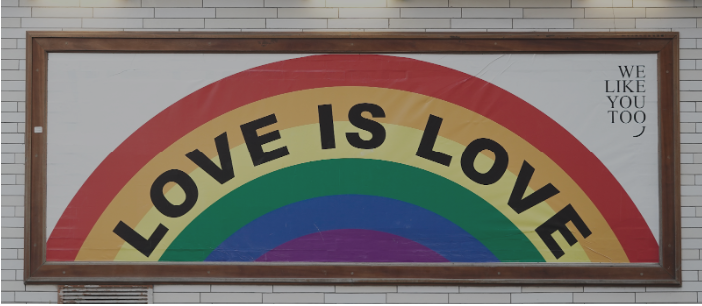 June is pride month, and while the census does not specifically measure the LGBTQ population, there are roughly 3 million LGBTQ seniors in North America, with that number growing to more than 7 million by 2030 meaning creating LGBTQ-friendly spaces for seniors is becoming more important.
Organizations like SAGE have advocated for LGBTQ seniors since 1978, bringing their needs into the conversation about how we age and what caring for the elderly looks like as society changes. Here are some of the unique challenges and issues facing LGBTQ seniors:
LGBTQ Aging
LGBTQ seniors:
Are twice as likely to live alone.
Are four times less likely to have children.
Receive care from their partner 54% of the time and from a friend 24% of the time.
Would be more comfortable in long-term care homes if staff had training specific to their needs.
Are disproportionately impacted by HIV/AIDS. In 2018, people aged 50 and older made up more than 15% of all new HIV diagnoses in the U.S.
Are twice as likely to be discriminated against when looking for senior housing. Over 30% of LGBTQ seniors worry they may have to hide their identity to get senior housing.
Have fewer financial resources than non-LGBTQ seniors.
Are twice as likely to feel a lack of community and social support.
Senior care for all: the future of aging
While some of those numbers may paint a bleak picture, great strides have been made in recent years to ensure LGBTQ seniors are seen, heard and taken care of.
In the last 5 years, states such as California and Massachusetts have passed LGBTQ "Bill of Rights" laws that require senior-living staff to complete training to eliminate discrimination based on sexual orientation and gender identity.
The laws also ban denying admission, involuntarily discharging, evicting or transferring a resident to another facility based on gender identity, expression or HIV status.
A great way to determine if a senior care organization is LGBTQ friendly? SAGE and the Human Rights Commission (HRC) have partnered to create the Long-Term Care Equality Index which assesses how well senior care facilities are treating residents who are lesbian, gay, bisexual, transgender or queer. The latest report on the LEI shows that:
Homes in 32 states have completed the LEI
73% of participating homes have an LGBTQ non-discrimination policy in place
63% of participating homes have an LGBTQ resident non-discrimination policy in place
Taking pride in our seniors
Despite the challenges still being faced by the LGBTQ community, everyone deserves to age with dignity and pride, and without having to hide who they are. Around the nation and around the world, LGBTQ seniors are living full, vibrant lives and their continued resiliency and optimism are what we celebrate this month.