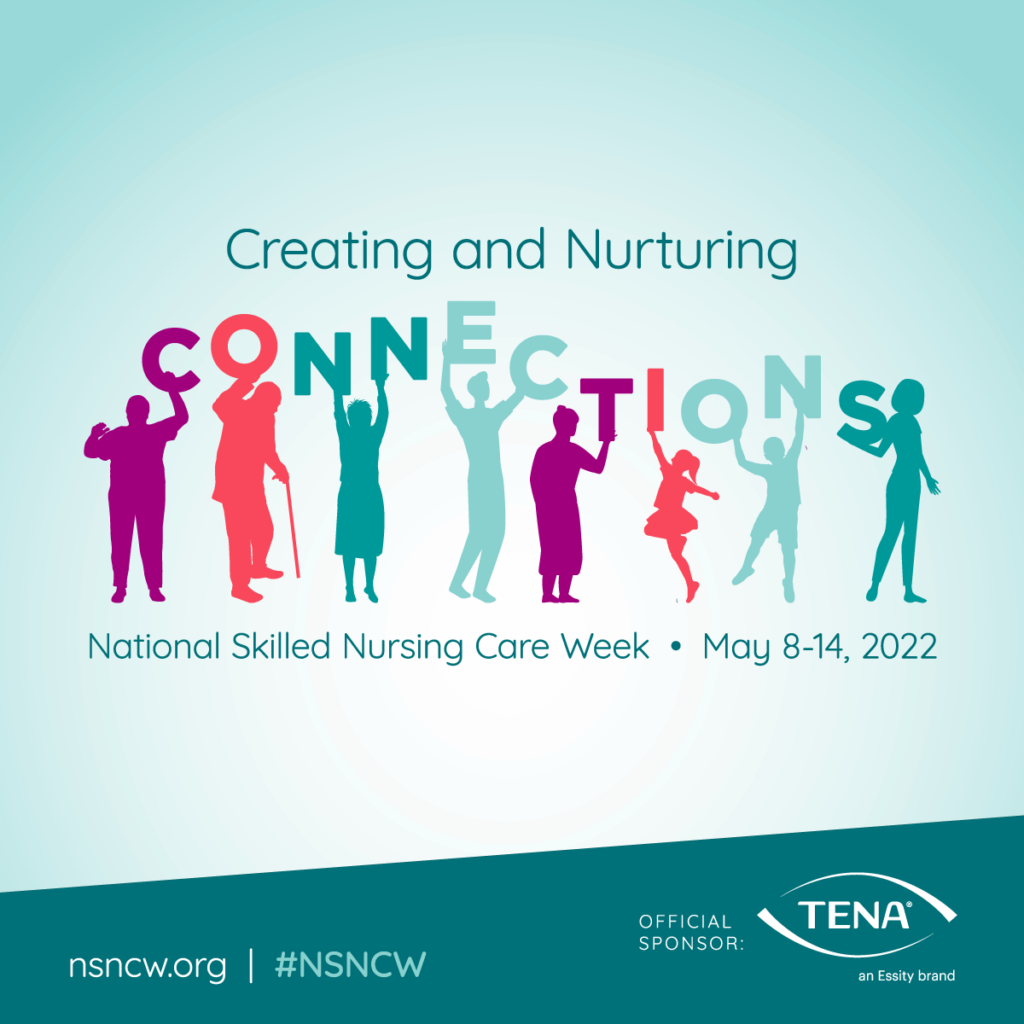 Each year, National Skilled Nursing Week begins on Mother's Day. It's only fitting that those who dedicate their lives to caring for others are recognized at the same time as those who cared for us at the beginning of our lives.
Each year the week is sponsored by the American Health Care Association (AHCA), and this year the theme they have chosen is Creating and Nurturing Connections. Considering that many nurses had to fill in for family members who could not be with their loved ones over the past two years, this is a fitting theme.
The emotional support and care skilled nurses provide for their residents is perhaps even more important than the many physical supports they provide. This week, we celebrate their dedication and selflessness.
What is skilled nursing care?
People often use the terms nursing home, assisted living, and skilled nursing to mean the same thing, when in actuality they are quite different. Here's how they vary?
A nursing home refers to the physical building
Assisted living facilities are for seniors who do not require around the clock care, but may need some help throughout the day
Skilled nursing, or skilled nurses, are licenced professionals who provide a high level of medical care
Skilled nurses and skilled nursing facilities are regulated by the Centers for Medicaid and Medicare (CMS) and must follow strict criteria to maintain their license.
Some tasks a skilled nurse might complete in a day are:
Monitoring vital signs
Wound care
Placing IV's
Injections
Catheter care
Providing physical therapy
Skilled nursing care at home
As more people choose to age in their homes, home health agencies have begun to provide the services of skilled nurses. This new approach to healthcare ensures high-quality care and treatment while maintaining a high level of independence and autonomy. Home care also allows for friends and family to be involved in care and companionship while increasing the level of personalization in a care plan.
The future of skilled nursing
As the senior health care industry continues to change and adapt to how – and where – people are choosing to age, what will remain constant is the high level of expertise, ability and care that skilled nurses provide for their patients. As the theme of this year's week suggests, it is the fostering and nurturing of connections that is the incalculable value skilled nurses hold.
They connect not only with their patients but with the family and friends who surround them, as well as with other health care providers in the care continuum, often acting as a central connecting voice, enhancing not just communication but care.
As the senior care industry continues to struggle with hiring and keeping staff, there is an opportunity for providers to increase retention and satisfaction while creating a desirable palace to work by using technology that:
Creates nursing autonomy
Empowers nursing staff to be more involved in decision making
Creates opportunities for nurses to remain in close contact with their patients and families without increasing their workload
Empowering skilled nurses within the essential role they play within a collaborative healthcare team can result in more satisfied nurses while also improving patient outcomes and care.