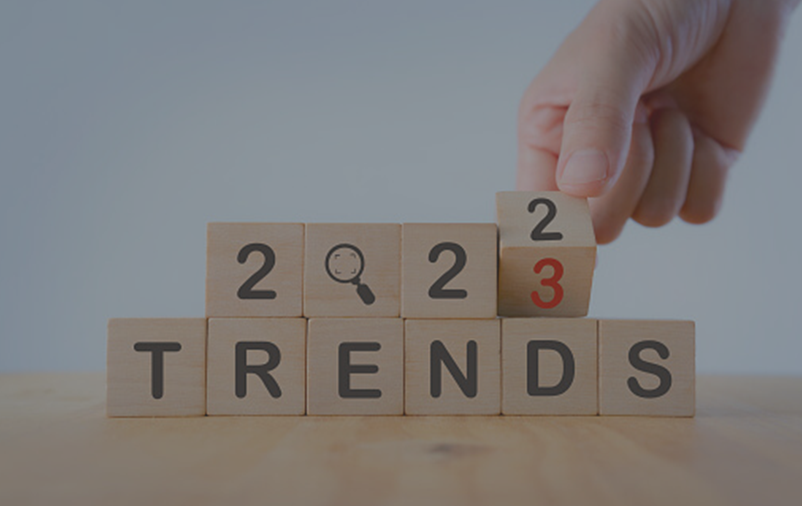 Even though the year has just started, one thing is already apparent from the emerging trends in senior care – 2023 will be a busy one.
The combination of economic uncertainty, changes to the Minimum Data Set (MDS), reimbursement increases, and of course the many viruses still in our populations will continue to challenge the senior care industry.
But, a new year also means time for a change, new beginnings and new approaches. With an increasingly innovative industry disrupting the way senior care is being delivered, 2023 may be the tipping point in a more tech-savvy and tech-friendly sector.
Trend: Technology as the caregiver
The first trend in senior care we'll look at is how technology will continue to play a vital role in helping seniors to live more independent, safer lives, an important development as caregivers continue to be in short supply.
Technology includes
Countries such as Japan have begun to heavily invest in the research and development of robotics for seniors, all with the aim of making daily tasks easier while also providing positive psychological benefits.
As a greater number of technologies become integrated into our everyday lives, it is becoming more beneficial to every member of a healthcare team to integrate technological solutions into senior care as a way to solve problems and improve care.
Trend: Digital disruption
Like so many industries, senior care adopted technology at an unforeseen pace during the pandemic, and that shift is here to stay.
How the digital-first mindset will change is by operators looking at end-to-end solutions that benefit a range of stakeholders; from administrators to employees, to vendors, to residents and their families.
Technology must not just automate a task or process, understanding KPIs and how information is tracked, analyzed and presented will be a key driver of any new technology adoption. One key benefit of technology? It makes keeping compliant with the growing list of rules and regulations, minimizing risk.
As operators continue to better understand their needs and capabilities, they will partner with vendors and solution providers who understand their unique business and can offer insights and guidance along with their partnership.
Trend: The rise of regional
With economic uncertainty ahead, large operators are downsizing, while many single-facility homes are selling altogether. The outcome? Growth in regional operators.
Regional operators are a logical solution to the differences in Medicaid coverage in each state, the complexity of referrals from various health entities, and to streamline staffing while growing a reputation as a reputable employer.
While operators of any size still face many of the same challenges, like staffing challenges, low occupancy and shrinking budgets, regional operators have an in-depth knowledge of their market.
The advantages of this are found in constant contact with their employees, residents, community and even the physical buildings themselves. This gives them better insight into their communities and makes them aware of issues or roadblocks before they become larger problems.
So what is the optimal size for a regional operator? Somewhere in the range of 30-45 facilities. Large enough to gain the advantages of scale, but small enough to keep a finger on the pulse.
Looking ahead
In recent years, we have all come to expect the unexpected. The ability to remain agile and adaptable has proven to be a benefit that has continued to push innovation into a traditionally change-averse industry.
While a spotlight has been placed on some gaps and failings within senior care, the opportunity to change the status quo towards a stronger, streamlined and more sustainable industry is where the opportunity lies, and 2023 will be the year where the groundwork for the future is laid.