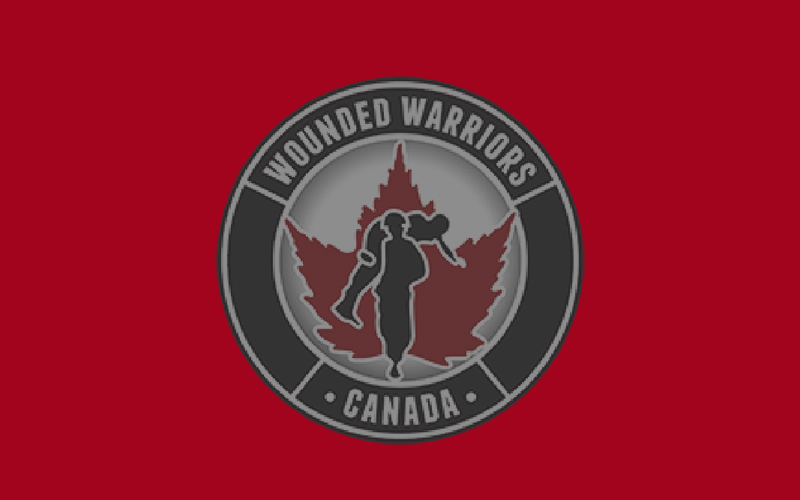 As we say goodbye to winter, Team Cliniconex marked the end of Q1 2023 with our first CCX Gives Back of the year. Once voting was over, the charity of choice was Wounded Warriors Canada. Read on to learn more about this organization and how they support veterans, first responders and their families.
What is Wounded Warriors?
Wounded Warriors Canada (WWC) is a non-profit organization dedicated to supporting ill and injured Canadian Armed Forces members, veterans, and first responders, along with their families. Their mission is to help individuals thrive and achieve a fulfilling life after service by providing mental health services, wellness programs, and support to those in need.
WWC's services are available to all serving and retired Canadian Armed Forces members and their families. They also support current and retired first responders, including police officers, firefighters, and paramedics, and their families.
Wounded Warrior Programs
WWC offers a range of programs and services to support the mental health and well-being of ill and injured service members and first responders. These programs include:
For Individuals
Trauma Resiliency Program: a two-day workshop designed to help first responders and military personnel manage the effects of trauma. The program provides participants with tools and strategies to build resilience and manage their mental health.
One-on-one counselling: vets and their families can access virtual or telephone counselling services for individuals, couples and families. Participants receive counselling for: relationships, anxiety, depression, marital issues, life transitions/change, grief/bereavement, addictions, stress, other personal issues.
For couples
COPE: The Couples Overcoming PTSD Everyday (COPE) Program is a four-day couples-based trauma program for Veterans and First Responders affected by Operational Stress Injuries (OSI). The program is designed to provide a safe and supportive environment where participants can share their experiences and learn new coping skills to manage their mental health. The in-person portion of the program is followed by 3 phone calls a month for 6 months to ensure support.
Couples Resiliency Program: assist couples impacted by Post Traumatic and Operational Stress injuries to improve their relationship with their spouse/partner. The program uses traditional clinical practices along with equine-assisted treatment. Working with horses helps to increase self-awareness and understanding of the challenges that may be impacting the relationship.
For spouses
Spousal Resiliency Program: this four-day program of group-based trauma support encourages participants to learn regulation and resourcing skills. They learn about the function of emotions while exploring parts of themselves that have been wounded through their relationship with an injured spouse.
Surviving Spouses Program: a five-day clinician-led group program, it provides an opportunity for survivors to open up about their loss and to make meaning of their life without their spouse.
K9 Assisted Therapy
PTSD Service Dogs: Properly trained PTSD Service Dogs can change and save lives. WWC has contributed over $3M since 2012 to the training and pairing of PTSD Services Dogs.
Operational Stress Intervention Dog: these dogs promote the improvement of physical, social and emotional ability in first responders. They play a key role in removing the stigma attached to mental health conversations, allowing people to speak freely and openly about their experiences.
The Impact
Since its founding in 2006, Wounded Warriors Canada has provided more than $50 million in support to ill and injured veterans and their families. They have helped over 2,000 individuals every year providing over 330,000 hours of clinical treatment annually.
WWC's programs have had a significant impact on the mental health and well-being of the people they support, with over 95% of participants reporting a significant reduction in symptoms of anxiety, depression, and PTSD while gaining much-needed support.
As with every CCX Gives Back donation, we encourage you to get involved with your community.