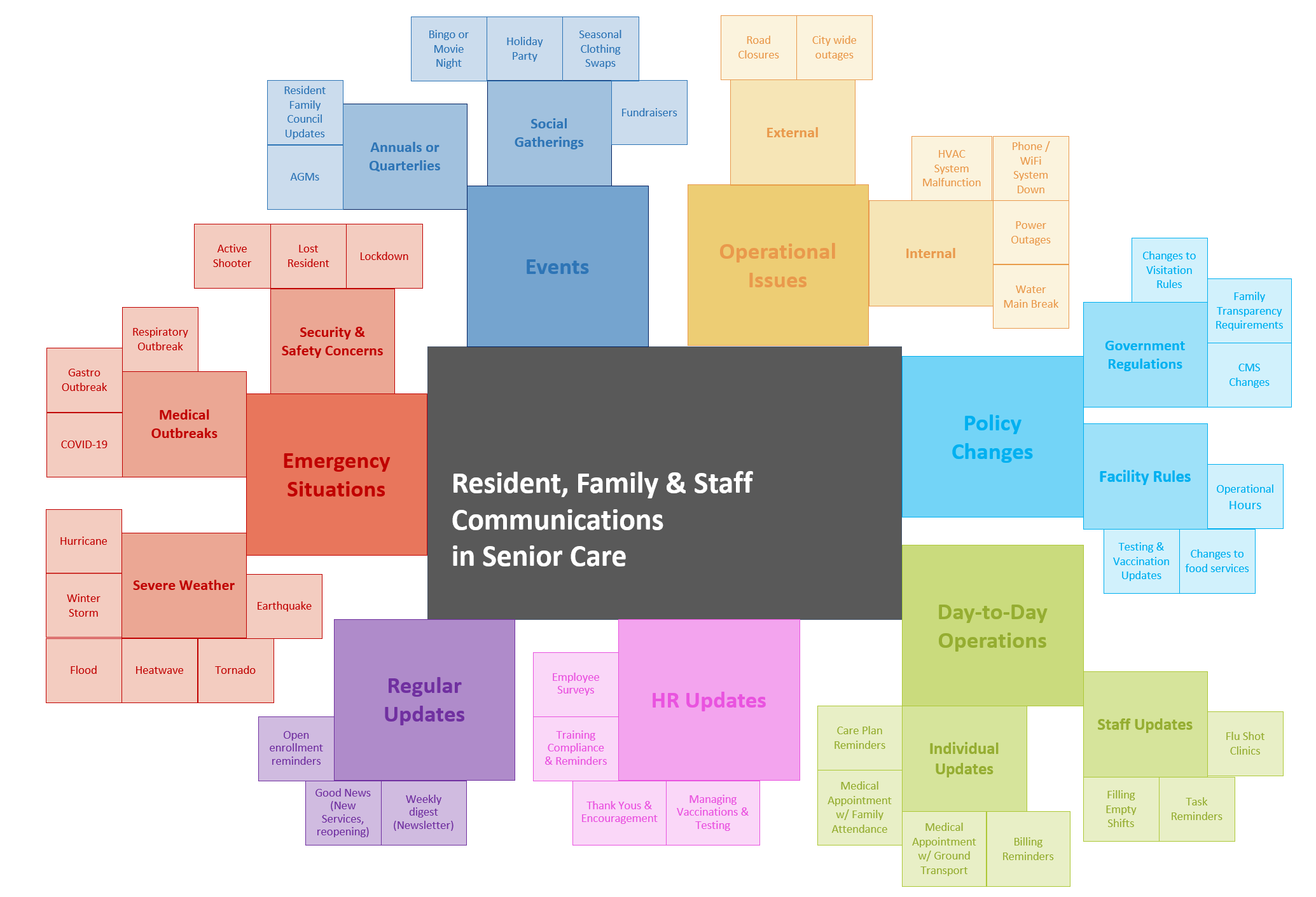 Day to Day Operations
Keep your residents, their families and POAs informed and up to date.
Automate outreach through routine workflows so your team can focus on direct care

Send specific instructions in advance to ensure family members arrive prepared
Emergency Preparedness
Keep your care community informed when it matters most. Let families know their loved on is safe so staff can focus on caring for residents.
Reduce family anxiety

Decrease inbound inquiries

Be better prepared to reach out in an instant

Remain compliant with regualtors
Your community has unique needs. We can help you meet them.
Learn how Automated Care Messaging can help meet the outreach needs of your facility.