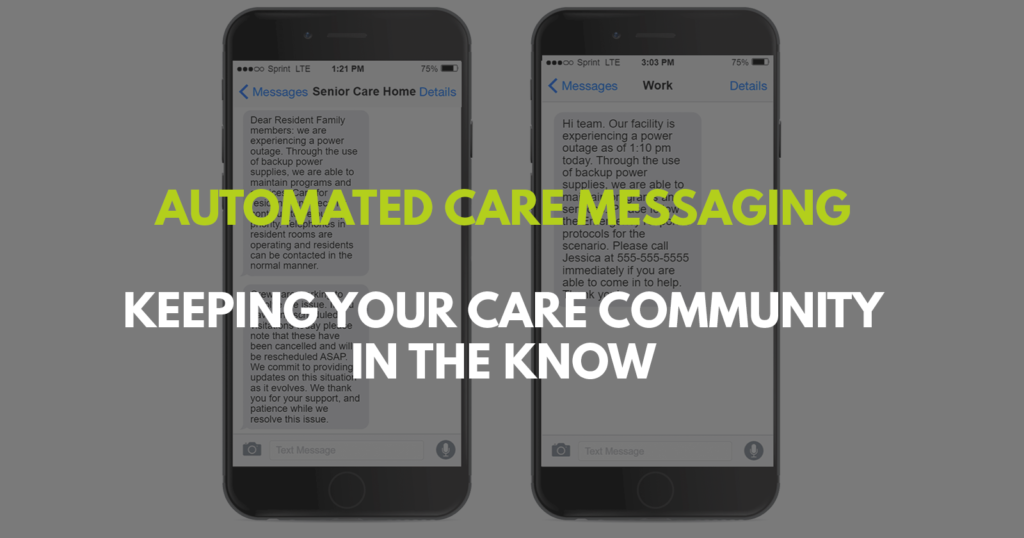 Purpose-driven communications have been at the forefront of our lives over the past 18 months; whether from the government, employers, local businesses or even family and friends, informative content has reigned supreme. This shift in what we communicate and how we communicate is not likely to change anytime soon.
In fact, a recent global survey revealed that 70% of respondents expect their relationship with technology will reach more areas of their lives over the next three years. While a similar survey saw 77% of leaders say they will expand their digital communication tool chest for greater communication and collaboration.
So what does this have to do with senior care? Since March of 2020, care facilities have also had to increase the frequency and subject matters with which they communicate with their community stakeholders. And just like the survey respondents above, not just maintaining, but expanding their digital communication strategy is essential to retaining and recruiting staff, increasing occupancy rates and maintaining resident family satisfaction.
For Automated Care Messaging users and those in their communities, the expectation of regular, personalized communication has been set over the course of the pandemic, which may lead some users to wonder what their resident family members and staff want to know about in a post COVID world. From severe weather to local outbreaks, policy changes, care coordination, HR updates, and many more, here are the myriad of topics, sub-topics and events that directly affect senior care staff, resident families and those in their care.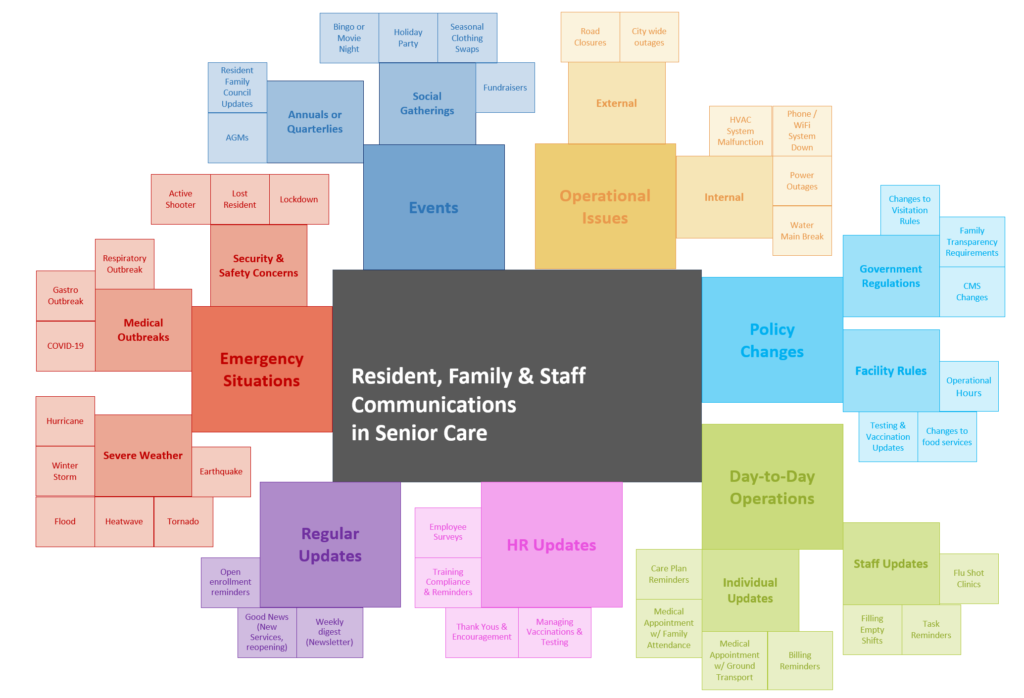 For example, when experiencing a power outage, a facility has to notify resident families and staff of the outage, but they need to send them both very different information: what the situation is, who it affects, what they need to do, who they need to contact, what follow-up actions may or may not be needed, etc.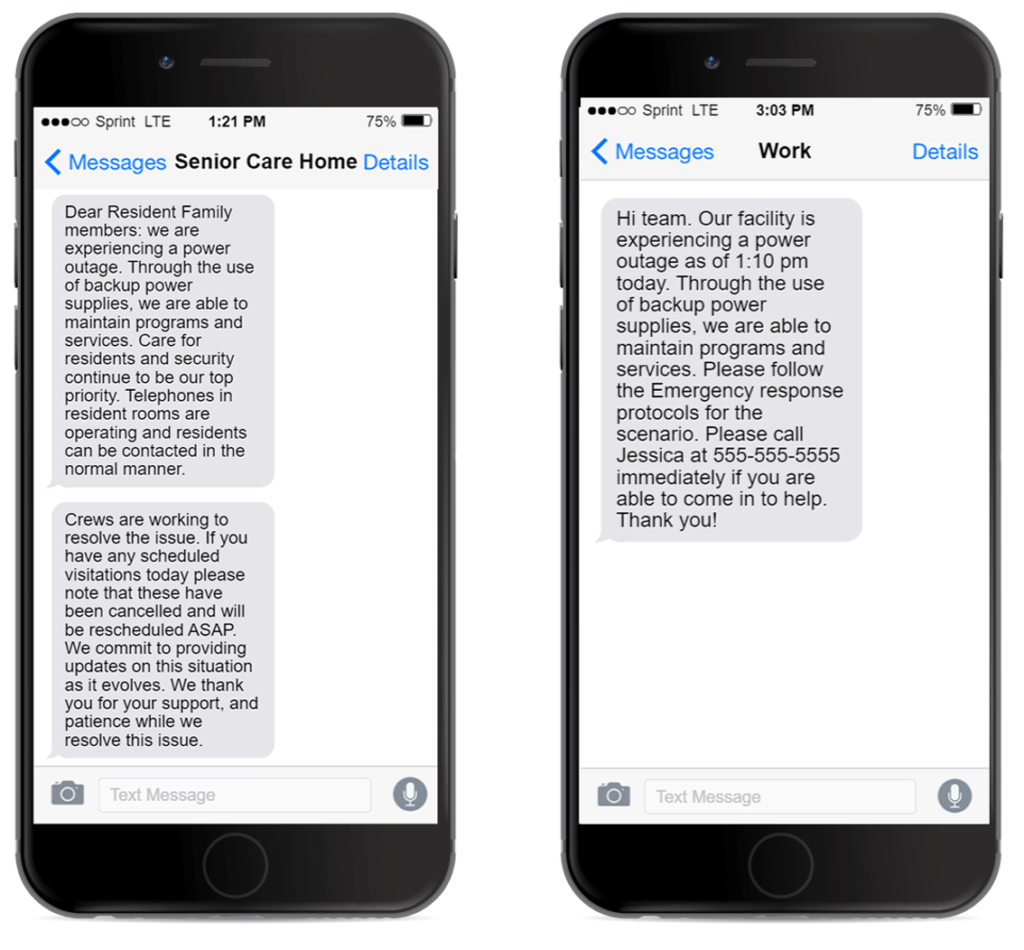 Even from an emergency preparedness perspective, outbreaks, testing, and infection control encompass only a fraction of what goes on in a senior care facility. As always, the focus of a senior care facility should be on the health and well-being of residents and providing tools that enable staff to care for them with their full time and attention. Automated Care Messaging does just that.