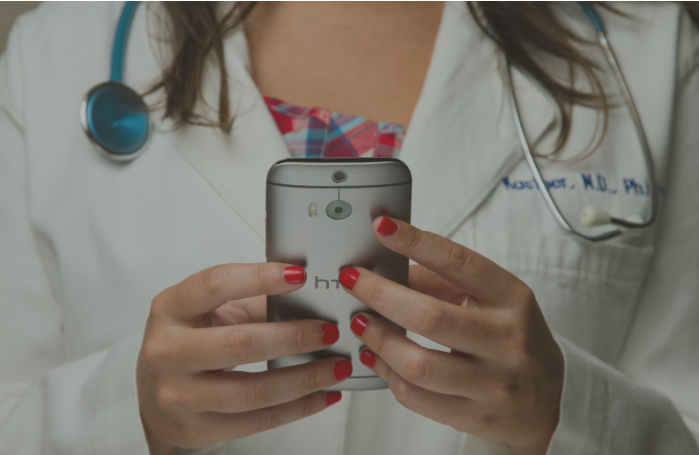 A medical clinic is a busy place. There are patients to schedule, follow-ups to book, and doctor's schedules to work around. Not to mention the paperwork. Then there is making sure that each patient receives the attention and care they deserve. So while automating tasks may seem counterintuitive to providing better care, care teams can in fact benefit from more time with their patients (and less time on paperwork) and patients can benefit from better care when the right tasks are automated.
There are a variety of tasks, processes and services that can be automated. Here are five that can make medical practices more efficient.

Automated appointment reminders
Patient no-show rates have always been a problem for providers. And with the national average standing at about 23%, the impact this has on waitlists is understandably frustrating. Not only is the patient who misses an appointment not getting the care they need, but it is also taking valuable time away from someone else who needs care.
Automating reminders means patients receive a reminder at a predetermined time before their appointment with all the information they may need: what identification to bring, if they need to wear specific clothing, and even a reminder of where to park. Not only does the patient have the chance to confirm or cancel their appointment, but they also arrive informed and prepared.
Automation also means the patient receives the reminder by the method that works best for them. Not everyone answers calls or checks voicemails, while text messages and emails may not work for others. Allowing the patient to choose the modality ensures an even higher response rate.
Automate patient intake forms
Your patients are now arriving on time and informed, but they still have to fill out several minutes of paperwork once they arrive at the clinic. What if they are missing information like medication names and doses? Taking the time to find that information out could slow down the carefully scheduled events of the day.
Providing online access allows patients to accurately complete out forms before they arrive, and when they have access to all the information they may need. An online form eliminates the worry of trying to find a way to print it and also reduces the chance that a patient forgets a paper form at home.
Digital forms create less hassle for a patient allowing them to walk into their appointment with less stress while the doctor has received all the critical information in their electronic health record (EHR).
Implement Online Booking
We're all used to scheduling things online by now – why not a doctor's appointment? In an increasing digital-first, fast-paced world, practices can lose patients if they still require manual scheduling over the phone. Not only is online scheduling more convenient for patients, but it also provides office staff more time to focus on patients or other more critical tasks.
But don't take our word for it – the numbers speak for themselves. On average it takes 8 minutes to make an appointment over the phone, and about 30% of that is spent on hold, while over 25% of appointments scheduled online are for the same day or the next, filling up empty slots in schedules.
Create a waitlist
While online scheduling and appointment reminders can cut down on no-shows and streamline your schedule, there are still no guarantees patients will show up or won't cancel at the last minute. Using an automated scheduler that allows for a waitlist means a bulk notification can be sent out when a time slot becomes available.
Not only does this free office staff from making more phone calls, but it also reduces the time spent scheduling, rescheduling and maintaining a calendar.
Automated health tips
Both general practitioners and specialists have a vested interest in the overall health and well-being of their patients. Whether it is specific follow-up care or general health tips, these small services can help small practices maintain their patient roster.
Automating messages based on patient profiles or health categories ensure messages are relevant and specific to those patients. Whether it's diabetics, parents of infants or flu shot reminders for elderly patients, these messages provide personalized attention while limiting manual outreach.
Automation: saving time and resources while improving care
Consider automation the way of the future. It won't be long before every office will automate and digitalize repetitive tasks. By investing in technology now, providers can be leaders for not only their employees but for their patients. Care is improved, errors and omissions are reduced by reducing manual input, and clinical staff can focus on their patients – not paperwork.