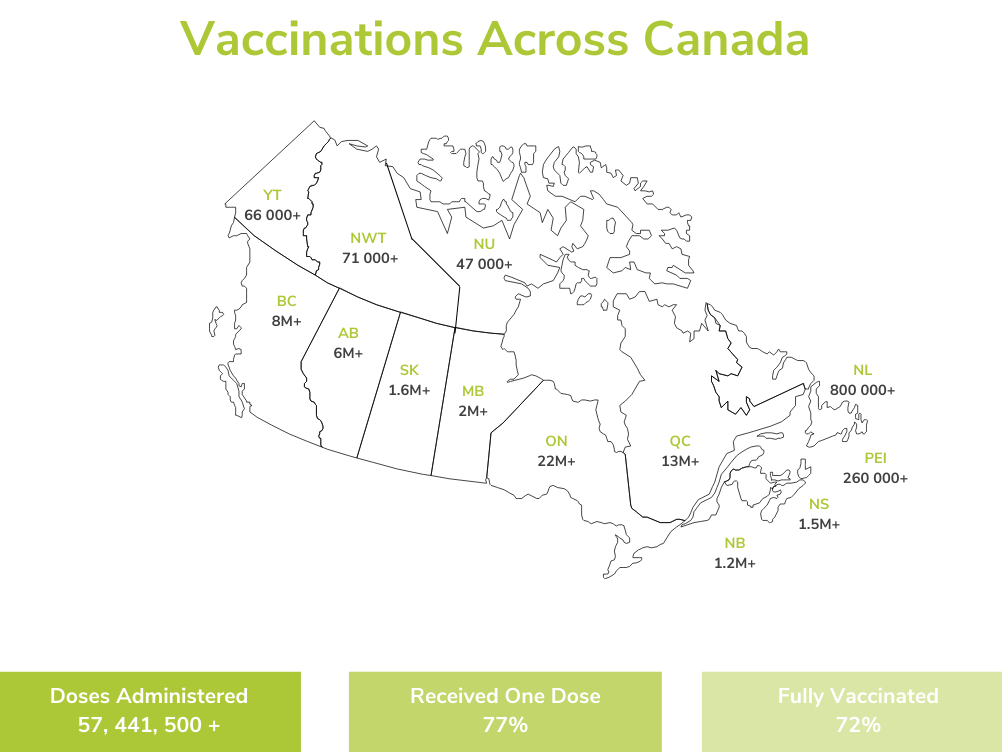 As the fourth wave of COVID-19 grips the country, the importance of receiving a vaccine for the virus has never been more clear. While the majority of Canadians have already had their shots, finding those who have not, and understanding why they are hesitant, is imperative to public health.
In an effort to better understand those who are reluctant to get vaccinated, the Public Health Agency of Canada and the Canadian Primary Care Information Network (CPIN) have partnered on an innovative research project which will enable physicians and nurse practitioners to send messages about practice or COVID-19 related topics to their patient roster via text or email.
Understanding Vaccine Hesitancy
The end goal of the project is to determine whether tailored, targeted digital communications for primary care providers have an effect on vaccine uptake. To help facilitate the study, survey questions have been created regarding vaccination status, interest, and reasons for any hesitation or lack of interest for participants to send their patients. Participants can send these questions or create their own to send to their patients. Responses to address vaccine hesitancy based on patient characteristics such as age, location, and reasons for vaccine hesitancy are also provided to ensure accurate targeting and feedback from the patient.
How Does It Work?
CPIN is an automated engagement and outreach solution that is directly integrated into your EMR and leverages the data already within to improve patient care and engagement. This EMR integration makes it possible to capitalize on demographic data such as age, location, medical conditions, provider, gender and language, to garner specific insights and feedback.
The tool is configured to adapt to your clinic's workflows and rules and sample autonomously. Once configured, it will automatically collect patient data post-visit via text or email to ensure higher response rates and more accurate data. All patient data is automatically de-identified at the earliest stages of collection to ensure patient information is private and secure.
Participation is free and simple
Your help is needed! CPIN is recruiting 300 physicians and nurse practitioners with a family/general practice (i.e. not specializing in a narrow set of conditions or treatments) and with their own list of patients. Participating providers will receive the patient outreach, survey and feedback services free for one year. This is a value of $500 per practice (waived one-time fee) and $500 per provider (waived annual fee for the year). Each participating provider will also be compensated $125 for their time being oriented on the CPIN system and study.
The importance of data-driven outreach has never been more paramount, especially when it comes to vaccine information. Join your peers, and better inform, engage and educate your patient community. Contact info@cpin-rcip.com, or by telephone at 613-746-4621 ext. 6420 to learn more.