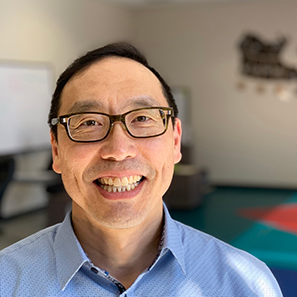 This week, we had a chance to sit down and chat with Cliniconex's CEO, Anthony Mar! After a hard day at work, we asked Anthony some of our burning questions about his journey at Cliniconex and beyond. Some of his answers might surprise you!
When you created Cliniconex, why did you choose to focus on the healthcare industry?
As a user of health care services, one of the things that fascinated me was the use of computerization, digital technology, and productivity-enhancing technologies in the healthcare industry. I didn't see many of these technologies in family practices back in 2009 when I started Cliniconex. I'm still just seeing the beginnings of productivity improvements that can be delivered through technology in healthcare settings.
What we really liked about the healthcare industry, was that the opportunity to improve productivity and the services delivered was greater than in any other industry at the time.
How was the idea of Cliniconex created?
Our first idea was creating portals for the healthcare setting, but what really took off was the application of web services for patient engagement. This is where you're reaching out to patients who hadn't been involved previously.
We started off in 2009 and it took us until 2011 to get our first automated appointment reminder. After 2011 we were able to grow the business by partnering with other companies. Now, we have an outstanding partner ecosystem working with some of the top players in the industry including QHR technologies, Telus Health, drchrono, and PointClickCare to name only a few!
How have you started to see Cliniconex impact the healthcare settings?
We see the impact when our teams go to trade shows and conferences. One of the best responses I've heard when the team goes to these shows, they will get hugs from our existing customers, and as a person who's been in the industry for 20 years, that that's really rare. It shows that our technology really impacts clinics in a positive way.
What's your family like?
I have two girls and a lovely wife. My life is split in two – one side is work, and the other is all family.
If you could be any character from a movie, who would you be and why?
I would be definitely Spider-man. There's something about swinging from building to building and never being afraid to fall that's very interesting.
What is the most rewarding part of being the CEO of Cliniconex?
As CEO the best part is trying to create an environment where the team comes together, the work is fun, and we achieve real results in what we're trying to do- which is to impact the healthcare industry by using our technology and the things we do every day.