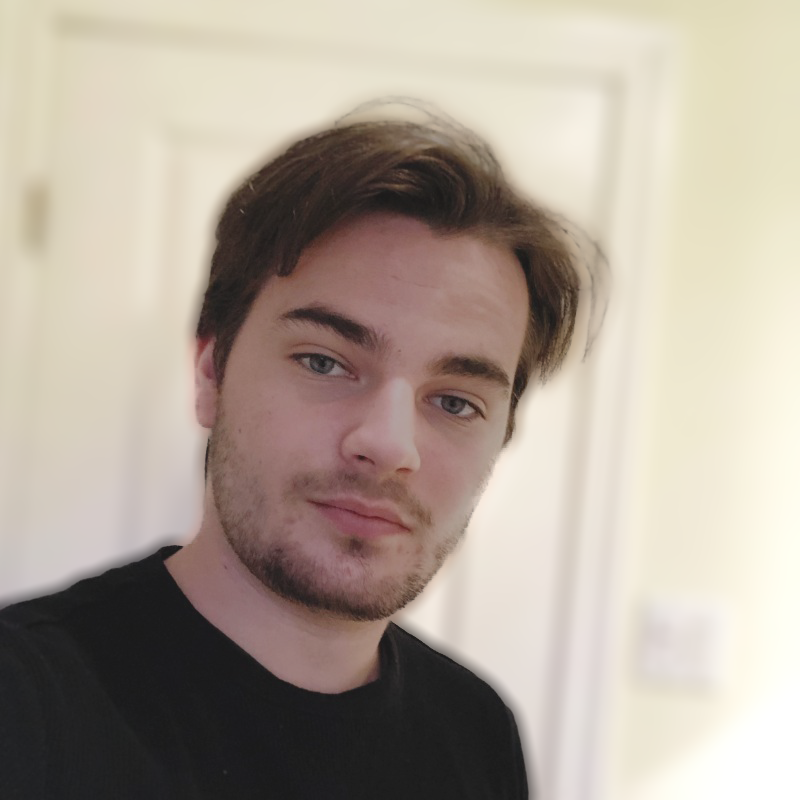 Last week, we introduced you to Tiare, one of the two summer students we have with for the next few months. Next up, we have Tom Pieroni who is also spending his time working with our Development team. We sat down (virtually) and got to know the newest member of Team Cliniconex.
Tell us a bit about yourself! What do you like to do in your spare time?
Most of the time I'm on the computer playing games with my friends, seeing what they've been up to and to get caught up on all the gossip from the week! I usually play in the evenings or just randomly meet up with friends online.
I listen to music all the time – it's one of the most constant things in my life. I listen to pretty much everything; metal, country, classical. I have a massive playlist and if I'm in the mood to listen to a song I don't skip it so it's not genre or mood specific. At the moment I'm going through a Vance Joy phase. I really like his carefree approach. It takes me back to late high school when I had less to worry about.
How would your friends describe you?
I think they would describe me as friendly and outgoing. At least I hope they would describe me as friendly! I would also hope they say that I take an interest in them and don't just talk about myself all the time.
What are you studying at University?
I am going to Carleton University and have just finished my third year in the Honours Computer Science program with a concentration in software development. I am also taking a minor in German.
What was your favourite class last year?
My German classes have been my favourites because it's easier to talk to people when you're forced to to improve your fluency. Any other classes where there is a lot of talking are usually complaining about how hard it is!
I also really loved my Analysis of Algorithms class. It was incredibly difficult and I worked hard for a good grade, so I look back on that favourably.
What attracted you to work at Cliniconex for the summer?
That's easy. I've never been one to be a cog in a machine type person. I want to be proud of my work and to have it make a positive impact. Because Cliniconex is a smaller company, both the work and the environment are more personal. I get to have lunch with Anthony, our CEO each week, which you wouldn't get to do at a bigger company.
I also enjoy helping people and improving the lives of others, so Cliniconex's mission in healthcare was appealing to me. The impact our software is having in medical practices and senior care homes is something to be proud of.
What are you looking forward to working on or learning about the most?
Generally, I am looking forward to working on the web development side of things. I've never really tackled a large project like this before and it's important to me to gain experience working with new web technologies like Google, Data Store, Query and GWT and working with frameworks and systems that I won't get exposure to at school. The practical knowledge can be applied anywhere and can help me learn on the fly.
How do you think your time at Cliniconex will help you during your last year of University and beyond?
My time at Cliniconexis definitely helping me figure out what I want to do after University. Computer Science is such a broad field so seeing what I enjoy and learning new things is helpful, and I am very much enjoying my time at Cliniconex.
I'm definitely leaning toward Cloud Architecture and Cloud Apps and web development. In terms of my final year, the exposure I'll get over the summer to bigger projects makes it less daunting to think about projects I might undertake myself. For example, I will have to do a thesis paper or project in fourth year and now I will probably do a project. The exposure to advanced systems and methods I've had in the past month I can apply to my own projects. How cool would it be to make a Cloud App for my final project?
I've also enjoyed the team dynamic and knowing I can trust the other developers. Unlike school projects where other team members may not be reliable, I like knowing what each team member, myself included, is responsible for and how we will accomplish a project together.
I'm also enjoying learning from everyone on the team. Watching how other developers code has already made me think about how I approach a problem, how it may differ, and how someone else's method may be better.