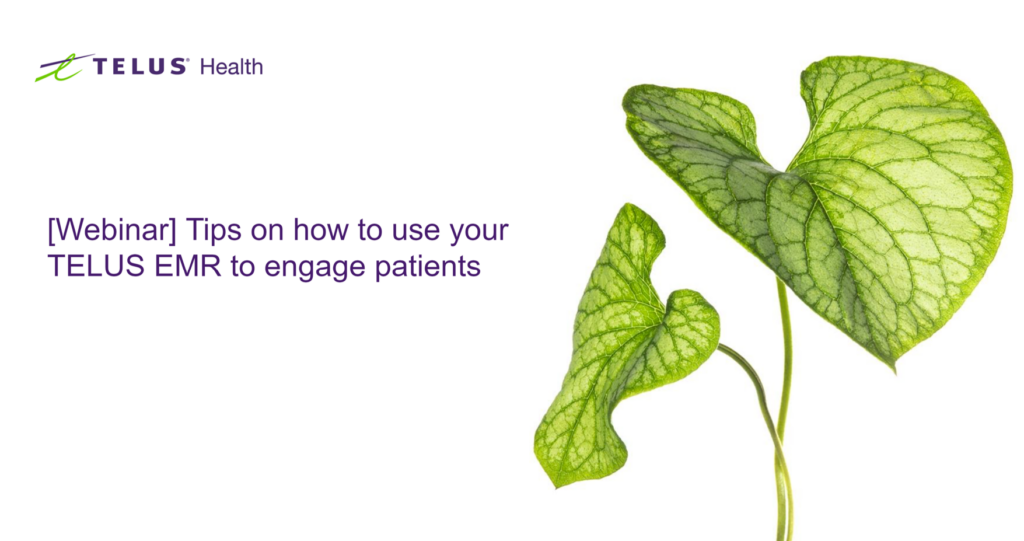 While administrative tasks are an essential part of any medical clinic, there are plenty of ways to spend less time on them. On November 18th, 2021, our partners at Telus Health hosted a webinar featuring Cliniconex where we talked about how our patient engagement solutions can automate repetitive, and often complicated, outreach directly from your TELUS EMR; and because Cliniconex solutions are adapted to your unique clinical and office workflows, all messages are personalized to maintain your connection to your patients.
Joining us on the webinar was Candace Michel, Medical Office Assistant and Technical Supervisor at Healthy Heart Institute in Red Deer Alberta. Candace walked us through one of the unique workflows currently in use at HHI and how the personalization of each appointment is so important based on which provider the patient is coming to see and any procedures or tests they will have done.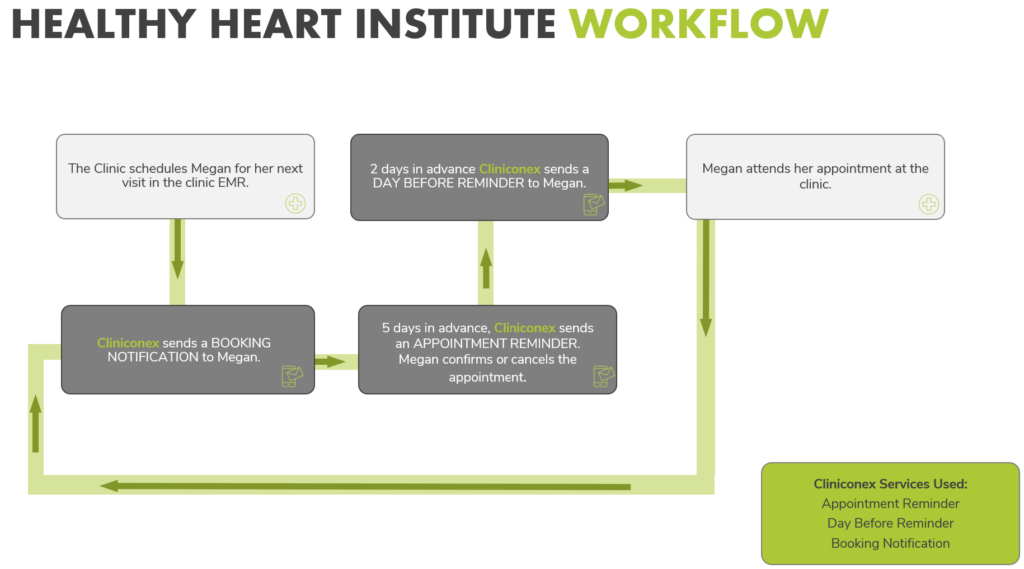 Thank you to everyone who tuned in live, and thank you for all the great questions you asked! As it was our longest Q&A session ever, we thought sharing what your colleagues asked (and of course how we answered!) would be of interest.
Q: Can we set up Cliniconex for only some providers and/or appointment types?
A: Yes. Our patient engagement suite can be used for as many providers and appointment types as you need. You can change the number of providers or solutions you use at any time.
Q: How is Cliniconex integrated into my TELUS EMR??
A: Once the contract has been signed with your TELUS representative and Cliniconex is given API access to your clinic, we will schedule a workflow onboarding session with your team to go through how your clinic runs to best map our solutions to meet your current systems and processes. All patient engagements are sent through your scheduler and it is also where the result of each engagement (Confirmations, Cancellations, No Answer, and Left Message) can be found.
Q: Can you send covid screening questionnaires?
A: As COVID-19 screenings are here to stay for the foreseeable future, many clients are including a link in the reminder to an online form or questionnaire for patients to fill out, while some clinics request the patients call in if they answered "yes" if experiencing any symptoms.
Q: If a doctor makes an "appointment" in their calendar as a reminder (ex: follow up with the patient, looks at medication, etc.) is there a way to make sure reminders do not get sent out for those?
A: Yes. During the workflow onboarding session, the team can exclude specific types of appointments within the scheduler so reminders are not sent out.
Q: Can you send in multiple languages?
A: Absolutely! Your clinic will need to provide the translated text in the language of your choice to the Cliniconex team first though. We have a few bilingual team members who were shocked at the accuracy of accents and inflections in the voice reminders!
Q: Reporting. How does that work? When a patient clicks "cancel appointment", how is that information logged?
A: In addition to clinics being able to see the different appointment statuses in the EMR scheduler, they can also request daily reports to be sent to their inbox for any cancellations. This enables staff to follow up on any cancellations right away.
Reports can also be generated for specific date ranges. For example, if you wanted a report of all the appointments sent out last week, that would be possible.
If you have any questions about Cliniconex patient engagements software, don't hesitate to reach out to sales@cliniconex.com – we're happy to help! Plus, if you place an order with your TELUS Health Account Manager before November 30th, 2021, Cliniconex will waive the $500 implementation fee!