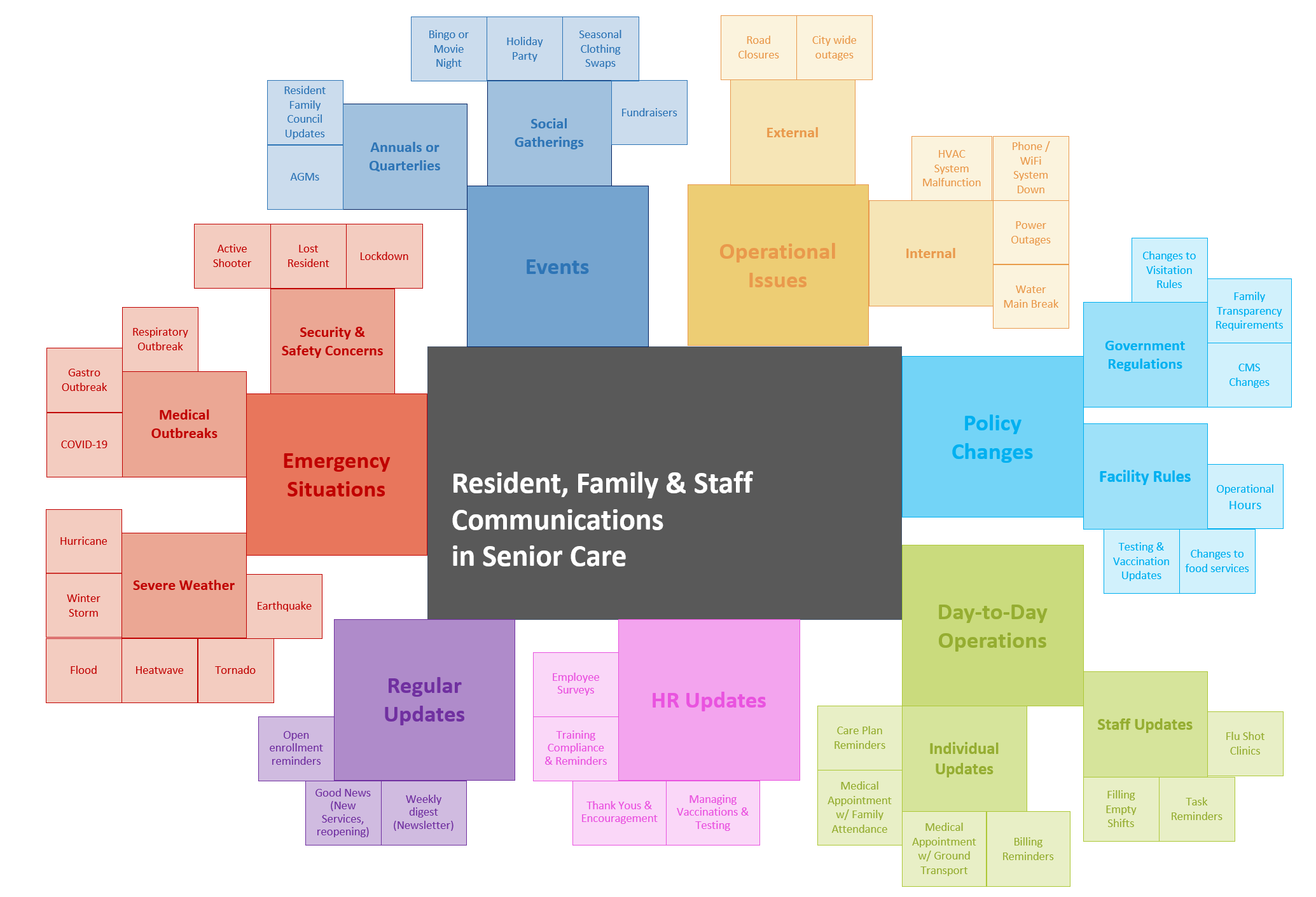 Day to Day Operations
Things can change on the fly. Make sure your staff can change with you.
Increase operational efficiency

Better coordinate staff

Keep employees and other stakeholders informed
Emergency Preparedness
Keep your staff focused and on task when it matters most. Streamlined coordination can help you allocate resources to be most effective.
Ensure regulatory compliance

Send messages at a moments notice without relying on your telecom infrastructure

Improve situational awareness

Keep everyone safe
Your community has unique needs. We can help you meet them.
Learn how Automated Care Messaging can help meet the outreach needs of your facility.