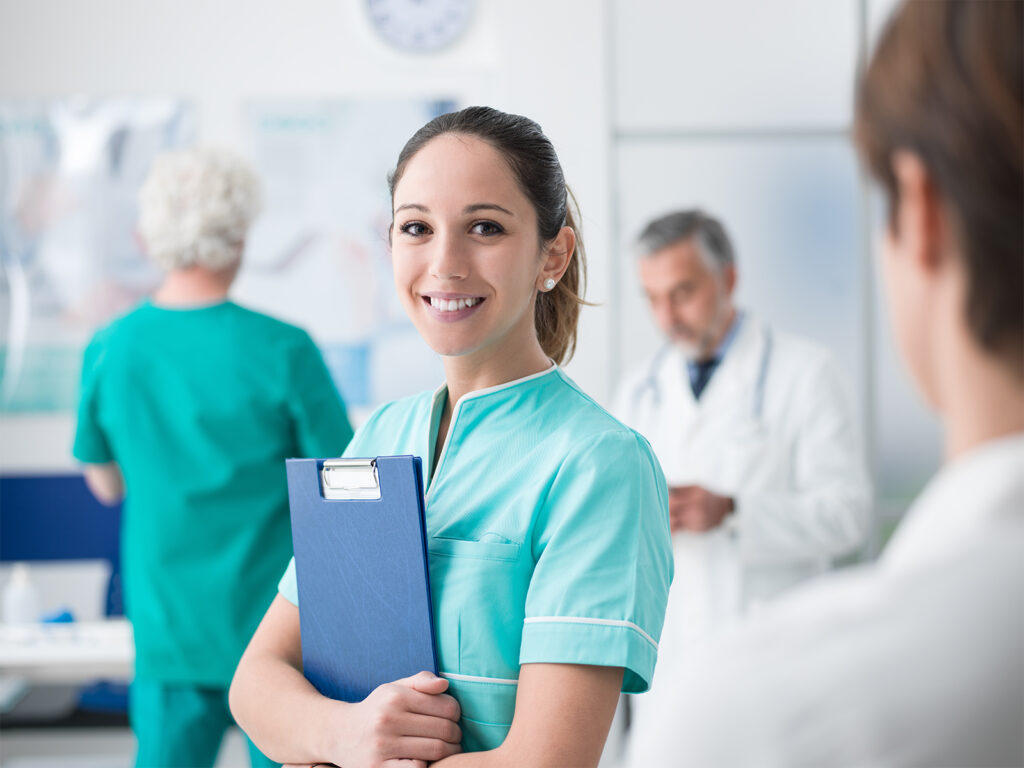 Chances are you know a nurse. Maybe you are one yourself. According to the World Health Organization (WHO), there are 22 million nurses and 2 million midwives worldwide, accounting for half of the global health workforce.

But it's still not enough.

If every person on earth is to receive universal health coverage by 2030 – a goal set by the United Nations – the world will require a further 18 million health workers.

This is why WHO has designated 2020 as "The Year of the Nurse and Midwife"; to acknowledge that these professions are invaluable to the health of the global population.

Nursing: An Evolving Field
Florence Nightengale is widely recognized as the founder of modern nursing after she created the world's first nursing school in London in 1860.

The profession has changed dramatically since then, but what has remained constant is that in some communities, nurses are the only health care professional some residents will see in their entire life.

And don't think that that only applies to developing nations or remote parts of Africa.

The Canadian Association for Rural and Remote Nursing represents rural and remote nurses in Canada – from coast to coast to coast. Being a nurse in a remote community is a complex job that requires a wide array of generalist skills as patients of all ages and levels of health – who are also neighbours and friends – are the ones walking through the door. Balancing these relationships, taking time for each patient's needs, delivering care, and staying up to date on current methods is no easy feat.

Currently, modern nurses must diligently document patient information in order to effectively coordinate care. This means there is an essential need to have not only reliable access to technology but the ability to use new tools and platforms which ensure nurses can focus on their patients.

More and more, nurses are using technology to streamline their workload to leave more time for helping patients on their healthcare journeys.

Technology: At least one part of the answer
State of the art inventions that help find veins, SMART stethoscopes, and 3D printing are just a few of the new tools which are helping to move the profession forward. But less flashy technology like automation and electronic records can be just as useful in helping both nurses and patients achieve balance.

We live in a time of constant communication, with the ability to reach out to anyone, at any time, from anywhere. Why shouldn't those on the front line of healthcare take advantage of this? In 2020 alone, the usage of mobile devices is expected to grow by 40 percent for hospital workers. Standardizing delivery of care can not only result in improvements in the profession but can also reduce errors and delays; a critical issue when seconds can determine life or death.
With the Year of the Nurse well underway, reducing the burden on care teams is just one-way Cliniconex strives to make things easier on those who make a difference every day.