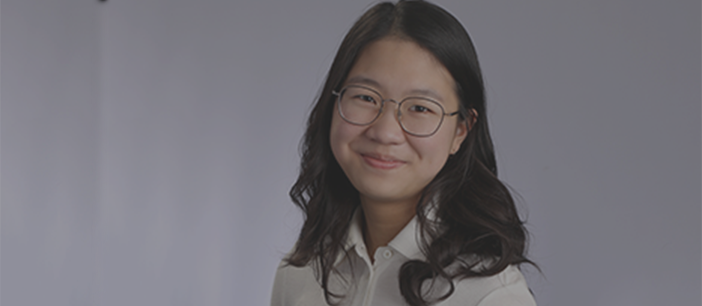 It's hard to believe summer is almost over. It's even harder to believe our summer student Tiare is about to leave to head back to school! Just as we chatted with Tiare in May about her upcoming term with us, we took some time to talk about how her summer on the development team has gone, what she's learned and what she's looking forward to upon her return to The University of Toronto.
What was the most rewarding thing about working with the Cliniconex team this summer? What about the development team?
This summer really felt like a continuation of last summer where I got to build on the work, relationships, experience and knowledge from last year, and really expand on the value I bring to the company.
Last summer I worked closely with the Accounts and Relationships team and this summer I joined the Development team, so I got to learn about a completely different side of the company. Working from this new perspective and role, I got to contribute in a different way which was exciting.
I also got real-world experience of being on a Development team. I'm at school for Computer Science and the software world is one I am looking to join after graduation so being on a team where I can listen and learn from seasoned developers was a great opportunity to see what my future career could be.
What was the most challenging thing about working at Cliniconex and/or the dev team?
The most challenging part of the summer was filling in the knowledge gaps between what I was working on and my coding experience to date. After one year at University, I have taken general coding classes and learned basic construction. The work I was doing was more involved with new design concepts that were unfamiliar to me.
I was unsure at times, but I know in two or three years I'll look back on this summer and think "If I knew then what I know now, I would do things so much differently!".
Tell us about any new skills, techniques, and knowledge you gained this summer.
So many! The list goes on!
The biggest one was GIT, the version control system we use. I got a crash course on how to use it and from there it was a lot of trial and error.
Other than that, it was writing in Java, the process of designing a project and how code reviews work.
What was a time that you felt proud during your internship?
I am equally proud of all the work I did.
The first big project I did was for our customer engagement platform. I made a video to share internally what I did and everyone was so supportive on our Teams channel and during our all-team meetings. I felt proud when everyone acknowledged my work.
What is the greatest lesson you've learned this summer?
That if you want to properly learn something new, you need to be prepared to put in a lot of time and effort, but you also need to be ready to accept that you are going to make mistakes. You need to get used to being wrong sometimes. It can be discouraging but it's a part of the learning process. Continuing to push through can lead to big rewards.
I guess I learned what to do when you don't really know what you're doing.
Do you have any words of advice for any future Cliniconex interns?
I don't have advice really, but just look forward to a really good time. It's a great experience. Everyone is super welcoming. Everyone is open to your input – which feels like an uncommon thing – to ask a student "what do you think about this?"
Everyone was available and was always offering to help me if I needed it. My supervisors were busy, but always made time for me and were super patient as I learned.
Is there anything Cliniconex can improve on for future students?
While everyone is still hybrid, the days when I was in the office with my team members were easier as it was easier to communicate. But part of the times we are living in!
What are you most excited about when you return to school in September?
I'm excited to apply the knowledge I learned this summer. It was a crash course in coding and I have come out with more experience and skills.
In my first year, I didn't have many Computer Science courses, so I am looking forward to having more courses focused on my major.
What non-work-related thing was the highlight of your summer?
Hands down learning to rollerblade! It's super fun and can feel like flying. I still need to learn how to properly stop and reliably turn, but I'm having fun learning.
Success in second year
This was her second summer with us and everyone was so excited to have her back. Tiare was an integral part of all our summer activities, from Feast Fridays to our Top Gun field trip, to helping us volunteer in our community. We'll miss having her and wish her nothing but success as she heads into her next year in Toronto!