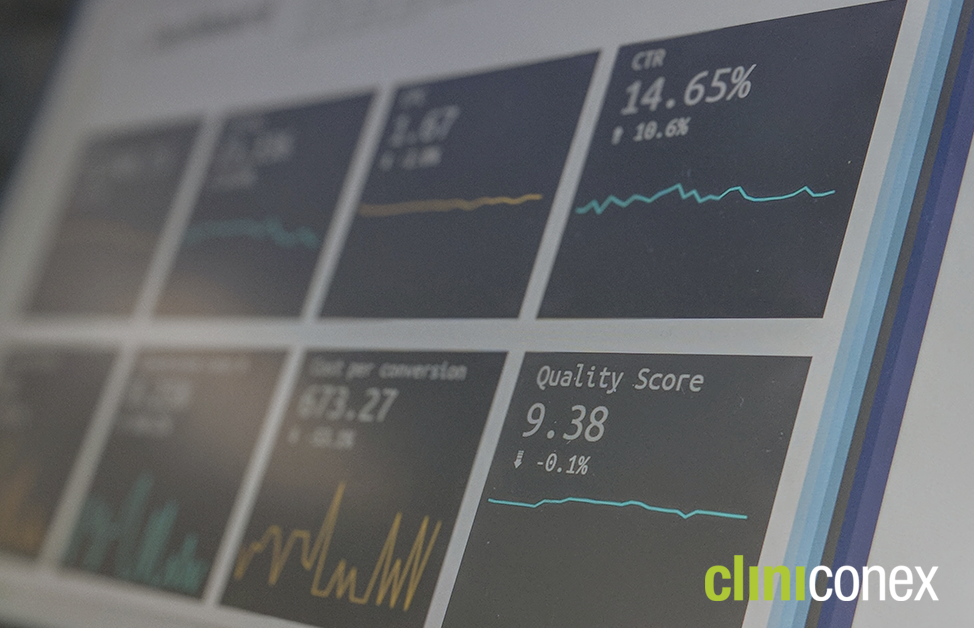 Healthcare has become more digitized, creating a more streamlined and inclusive experience for patients, but the wide array of technology systems used by both providers and patients can create complex challenges.
Interoperability in healthcare is crucial to connecting the information and data housed in disparate locations and systems and is the basis for pushing interoperability initiatives forward. The ability to share information internally and externally and between different systems, networks and facilities is a large undertaking and demands a solid technological foundation. So where do organizations begin?
What are the four types of interoperability?
To better understand current data and information storage and management practices the four tiers provide organizations with a framework to evaluate their current practices and to determine a clear path forward.
Foundational
Like its name suggests, foundational interoperability is the first building block in a healthcare data exchange system. This is the establishment of requirements which allows one system to securely send and receive data from another. Foundational interoperability still requires humans to interpret data and information.
Structural
This level of interoperability defines the structure of the format in which data is exchanged at the data field level. Standardizing data enables systems to automatically detect and interpret information. Organizations can use health information exchange (HIE) standards like HL7 and FHIR to help ensure that data exchange is centralized and reliable.
Semantic
Enabling two or more systems to exchange, interpret and use information without human intervention is the third level of interoperability. Standardized definitions and vocabulary between the systems ensure they are all speaking the same language, thus providing the end-user with a shared meaning (such as a lab result or diagnosis).
It is this level which allows providers to share patient information, reducing errors, omissions, paperwork and tests while improving clinical decision making and care team collaboration.
Organizational
The highest level of interoperability, this is the seamless and secure sharing and interpreting of information between different systems and organizations, regardless of varying regulations or requirements. Organizational interoperability requires the consideration of non-technical aspects such as policy, governance, legal and social components.
To truly achieve this, integrated end-to-end workflows and processes require the consent and trust of all users.
The path to interoperability
While the organizational level is the interoperability goal, many healthcare organizations are still working towards foundational and structural interoperability. Investing in EHRs/EMRs is often the first step in the process. In the past two years alone, a tipping point was reached with 96% of acute and 92% of long-term care providers having adopted electronic health record systems.
As digital tools and systems became instantly essential at the beginning of the pandemic, many organizations were quick to invest in technology. And this trend of investing in innovation shows no sign of slowing down with the global digital health market expected to grow to over $430 billion in the next five years.
This turn to technology now allows many users to securely access the same data at the same time, improving the coordination and delivery of care. Improving patient outcomes with data also allows for deep dives into healthcare education and prevention, reducing the impact and burden of disease.
The benefits of interoperability
Healthcare is complicated. From ER doctors, to generalists, specialists, X-ray technicians, to nurses and pharmacists, there can be multiple interactions throughout the care continuum. With each person, data is shared and new information is added to a health record and patient privacy and security has to be respected each step of the way.
Without interconnected systems, the chance of health data being incorrect, inaccessible or lost is high, this results in a negative patient experience, decreasing trust and outcomes.
This is why interoperability is critical. It can save lives. Other benefits include:
Better care. Better patient experience
People are living longer and healthier lives. As we become more reliant on data and improve access to healthcare, the increase in care team collaboration to make data-informed decisions ensures patient involvement while taking their entire healthcare journey into consideration.
Increased productivity
The less productive a team is, the more expensive it is to run. If nursing staff have to manually call each patient on the schedule for the week, that is hours -or days- of time lost on manual processes. Automating repetitive tasks and using data from standardized systems not only frees up valuable staff time, but also ensures data is reliable and consistent.
Reduced costs
Currently, for every three dollars spent on healthcare, one of those dollars is spent on administrative needs. Similar to how automation returns time to care, interoperability at scale speeds care delivery while improving accuracy and efficiency.
Protecting patient privacy
It is the responsibility of healthcare providers to remain HIPAA compliant. Not only does interoperability reduce the need for physical duplication of records, but compliant systems and tools also ensure the secure delivery of sensitive patient information.
Reducing burnout
Remember that stat about ⅓ of healthcare dollars being put towards administrative work? That much extra paperwork is one of the leading causes of physician burnout, and tired, burnt-out care teams can result in a decreased level of care and an increase in errors. Interoperable systems save not only time but contribute to the bottom line.
Interoperability: Looking forward
Healthcare is rapidly evolving. From virtual appointments to new therapies and devices, the constant innovation in medicine is leading to longer and healthier lives. As technology adoption becomes even more prevalent throughout every aspect of our lives, how we use not only data, but tools and systems, to our advantage can lead to improved global health.