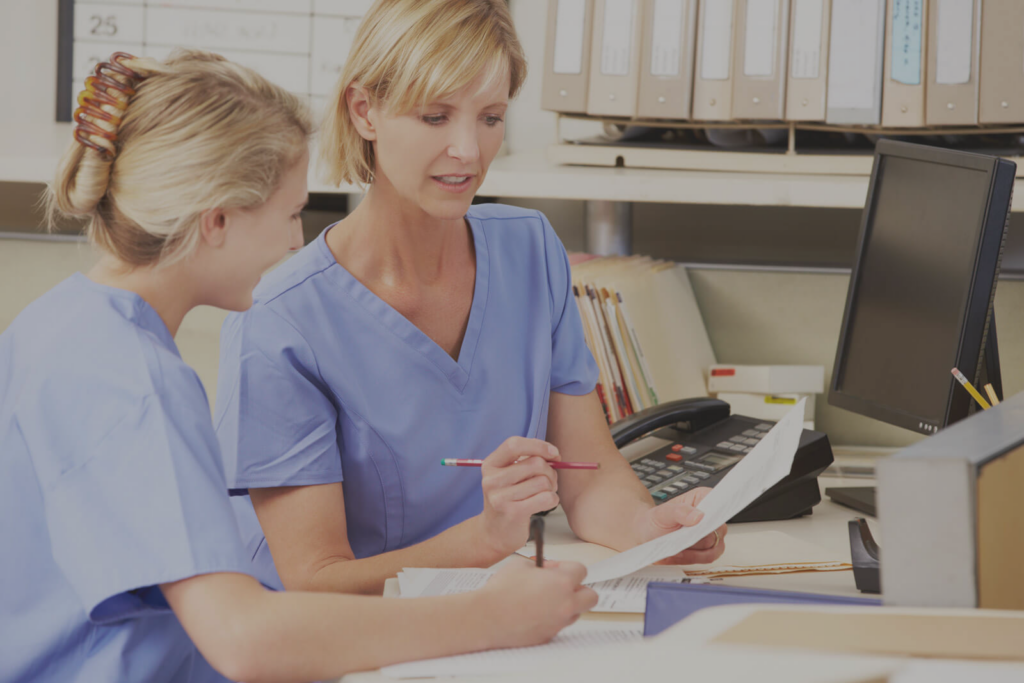 While care staff initially get into healthcare to take care of people, at the end of the day, healthcare organizations do have to pay attention to the bottom line. They have to keep the lights on, pay their staff, and ideally, reduce staff turnover.
On average, the cost to replace one registered nurse who resigns is anywhere from US$10,098 to US$88,000. With an annual turnover rate of 16.5%, that's roughly $732,000 lost each year, which is money better spent on improved equipment, technologies, salaries and other essentials.
Combined with the average 49 days it takes to hire a replacement and you're looking at both time and funds that could be better spent on salary, technology and equipment.
So what are healthcare organizations to do? Like most employees, care staff want to be compensated fairly for their efforts, while also being given opportunities to grow professionally and advance their careers.
Here are some ways to keep employees engaged and retained – right from their first day.
Onboarding: Be prepared
A lot happens in the first day at a new job. So why not calm nerves and let new employees know you are excited they're joining your team before they even start? Let them know what the schedule of their first day will be, the dress code, what ID they will need to bring etc. Better yet – if you can send them forms to fill out electronically before they even start, it reduces stress on the first day and frees up time to meet other colleagues and get to know their new work environment.
Make the first day about more than paperwork and checklists – onboarding should be about creating an engaging, rewarding (and fun!) work environment.
Have a plan
It's well known that the first 90 days at a new job can be intimidating and overwhelming. New team members are learning names, teams, tools, and processes and figuring out how they fit in.
Providing a 30-60-90 day onboarding plan sets the expectation and provides a roadmap to help new hires ensure they are on the right path. Typically, a plan looks something like this:
Days 1-30: Learn the company's mission, team structures and expectations for their role.
Days 31-60: Take what they've learned and start increasing their workload and responsibilities.
Days 61-90: Feel like they are truly part of the team and increasing skills and initiative.
At the end of the 90 days, your staff should feel comfortable in the role, team and company and understand what is expected of them going forward.
The end of each 30-day cycle is also an excellent way for the new team member to provide feedback. Whether it's suggesting a tool to help save time and effort, or needing more training for a specific skill – this is the time to adjust onboarding while letting the employee know their input is valuable.
In fact, asking new hires for feedback has been shown to improve relationships by 91%!
Provide a mentor
If you were ever the new kid at school, you likely were assigned a buddy to show you the ropes; showing you where to find the cafeteria or how to get a school ID.
The buddy system never fails.
From helping with practical issues like where to eat lunch and how to get tech support, a mentor can share tips and tricks specific to a facility or patient, better setting up their new colleague for success.
The buddy system also lives up to its name – giving your new employee a friend! A recent survey showed that almost 50% of people in the workplace found having a work buddy made them happier! Not only do relationships make people happier, but they also make them more motivated and productive.
Get technical
Healthcare teams now use a variety of technology to chart, improve organization, communication, collaboration, engagement and compliance just to name a few. While the goal is to have interoperable systems, no matter what your team uses, getting team members trained on the functionality and benefits of any technology in place is a key part of their onboarding journey.
Technology is also a key piece to the retention puzzle. With industries across the globe embracing digital transformation, technology is changing how we work and communicate with each other, and ideally, should support a better work-life balance.
The current staff shortages crisis is a great reason to get your new hire using the technology available to them to automate manual tasks and processes, allowing them to better focus on learning their role and on those in their care.
Keep engaging
Onboarding doesn't end after 90 days. While special attention needs to be paid during this initial period (20% of all staff turnover happens in the first 45 days) keeping employees engaged through programs, incentives and feedback is crucial to maintaining a happy workforce.
Whether it's pulse check surveys, all-staff meetings or simply sending weekly shout-outs and congratulations to team members, focusing on employee engagement is one of the keys to successful recruitment and retention.
Staff shortages: continuing to navigate the crisis
Now more than ever, a structured and effective onboarding process is critical to healthcare organizations. Organizations with strong onboarding processes are shown to improve new hire retention by 82%. By looking at the time as not just a checklist, but as time to engage and acclimate, staff turnover is reduced, employees are happier and more engaged, and most importantly, residents are better cared for.